As in-person property viewings are a cause of concern during the health pandemic, real estate agents are increasingly turning to technology to continue servicing their clients. Through virtual reality, 3D tech, and social media live streams, realtors are able to continue showing properties for sale.
Until now, interior designers, developers and architects relied on renderings, drawing skills, intuition and the costly process of trial and error to present design concept to their clients. With VR, the design process is much more exciting. You can easily change the colors of furniture, arrange them virtually, place that art works on the wall within a 3D/360° virtual environment just as easy as click a mouse, all the while giving your client an immersive virtual experience that makes it look as real as if the project is already done!
The interior design industry is already being revamped as new technologies enter the playing field. Looking at technologies like virtual reality, interior designers are finding new ways to attract customers and out-compete rivals. VR technology takes interior designs to a whole new level never before experienced. Nigerian interior designers stand a lot to gain as they adopt VR technology. Here are some ways VR can benefit Nigerian interior designers:
Better/Clearer Presentation
Interior designers know how time-consuming and tedious the job can be especially when faced with communication design concepts to a client. Having the tool to easily show your client what their space will look like is not only exciting for them, but also helps you as a designer to better communicate and present your ideas before the project execution is even begun. Clients are able to see and experience your design concept in a way that is virtually immersive. They can make or request changes as they virtually move around or walk-through your VR presentation. This helps to remove some of the fear and anxiety that a client might have about committing to a design plan that they are unsure of.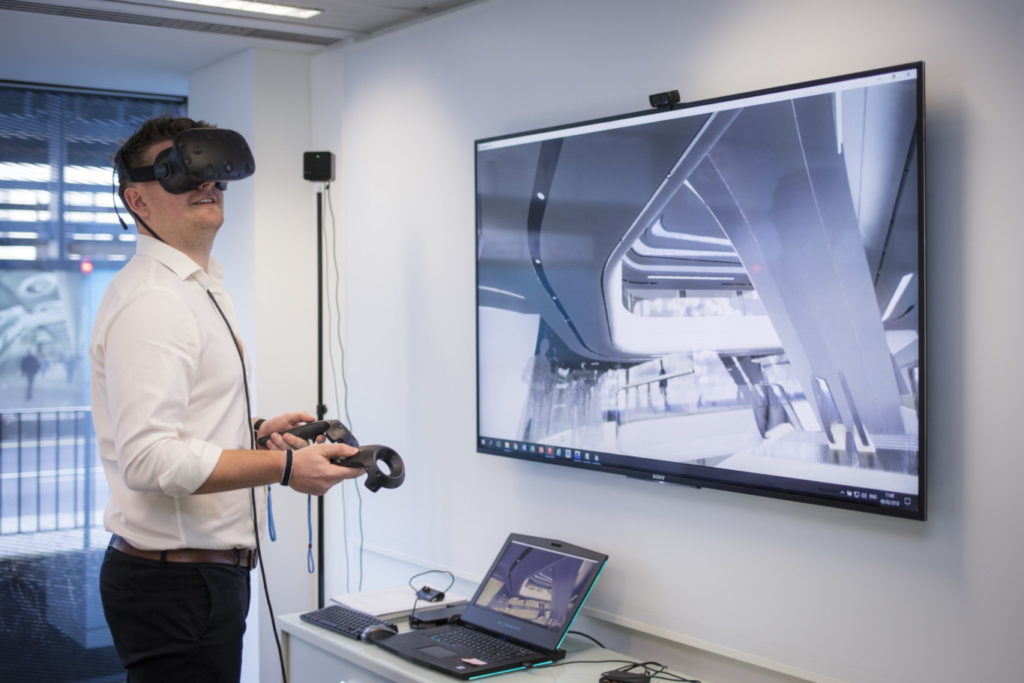 VR makes it possible to better visualize and experience the end-results as you work, also creating an avenue for experimenting and seeing the immediate impact and once the design is complete, having full confidence in the final product.
Better Design Visualization
Similar to the point raised above, an important benefit of using virtual reality is that clients can see the end-result or outcome of a design concept before the first painting is done or a furniture is placed. This creates an avenue to aid your client to examine the representation in extreme details at an early stage which makes it easy to perceive a designs complexities.
With VR, you or your client can move objects in your design around the virtual spaces, open and close the doors, turn the lights on and off, change the colors of walls, place artworks on the wall, etc. This helps your clients better visualize the designs and make or request changes that are more realistic.
Saves Time and Cost
Money saved is money earned, right? A VR environment cuts down on the costs associated with building multiple expensive show-rooms, cost of the changes and modifications, and costly timeline extensions. This saves money and time and it gives the designer mental capacity to focus on the creative work at hand.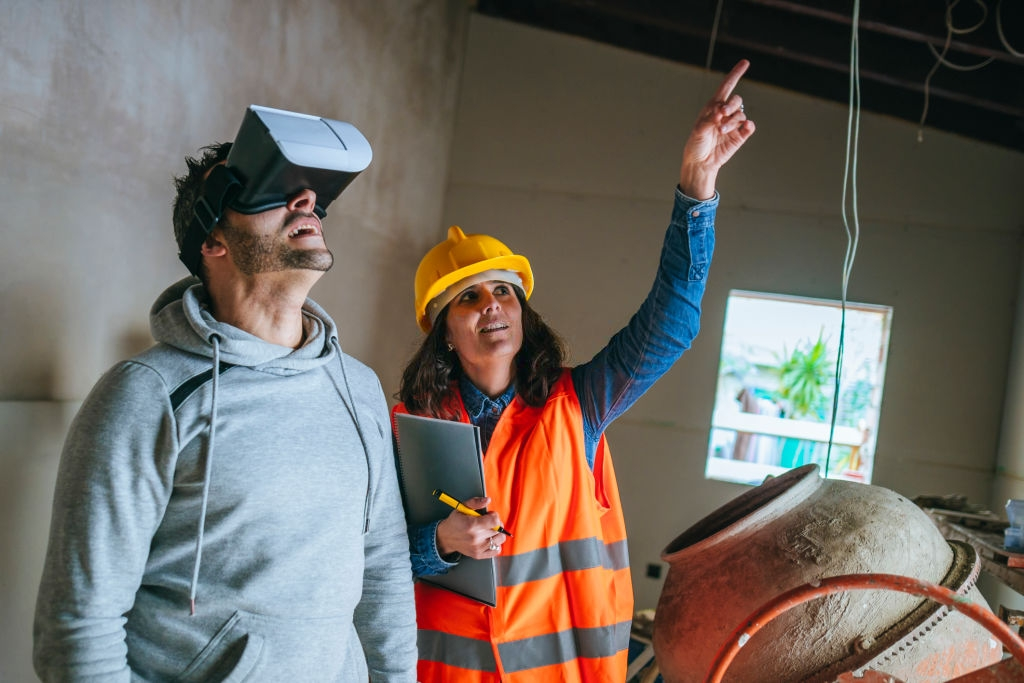 Also, by putting your design into VR, you and your client are better able to detect design flaws earlier before they are implemented, thereby saving you and your client time and money compared with later making real life changes to correct the design flaws.
Faster Decision Making
Your client will be able to make faster decision due to the better/clearer presentation of your design concepts along with the ability to make quick changes to any content in your designs. You can customize your VR with informational tools e.g including the prices of items in your designs. By helping your client walk-through your design in 3D/360° in a way that is virtually immersive, they are better able to make more informed and faster decision.
Because VR is entirely immersive, it provides much better in-depth insides on everything from layout down to how natural light will affect the interior.
---
Have You Adopt VR into Your Strategy?
Nigerian interior designers have to keep up with the advancements in technology, first, to bring better ideas to the Nigerian market and secondly to be competitive locally and globally. Adopting VR into your design and marketing strategy will help you gain new clients, close deals faster. The potential for using virtual reality technology is massive. VR is cost-effective and help produce better more realistic designs.
If you are in Lagos, Abuja, Ibadan or anywhere in Nigeria and needs a VR company, Insightful3D is your preferred virtual reality company. Trusted by tens of top brands, we help you craft marketing tours that sell your projects faster to its targeted audience. Contact Insightful3D today.